Founded in the early 1870's, Houghton (originally called Pleasant Bay) was one of the earliest communities settled on the eastern shores of Lake Washington.  At that time, Lake Washington had no bridges, and Houghton developed a thriving shipbuilding industry.  After Peter Kirk established Kirkland in the 1880's, the two communities grew up side by side.
Formation of the City of Houghton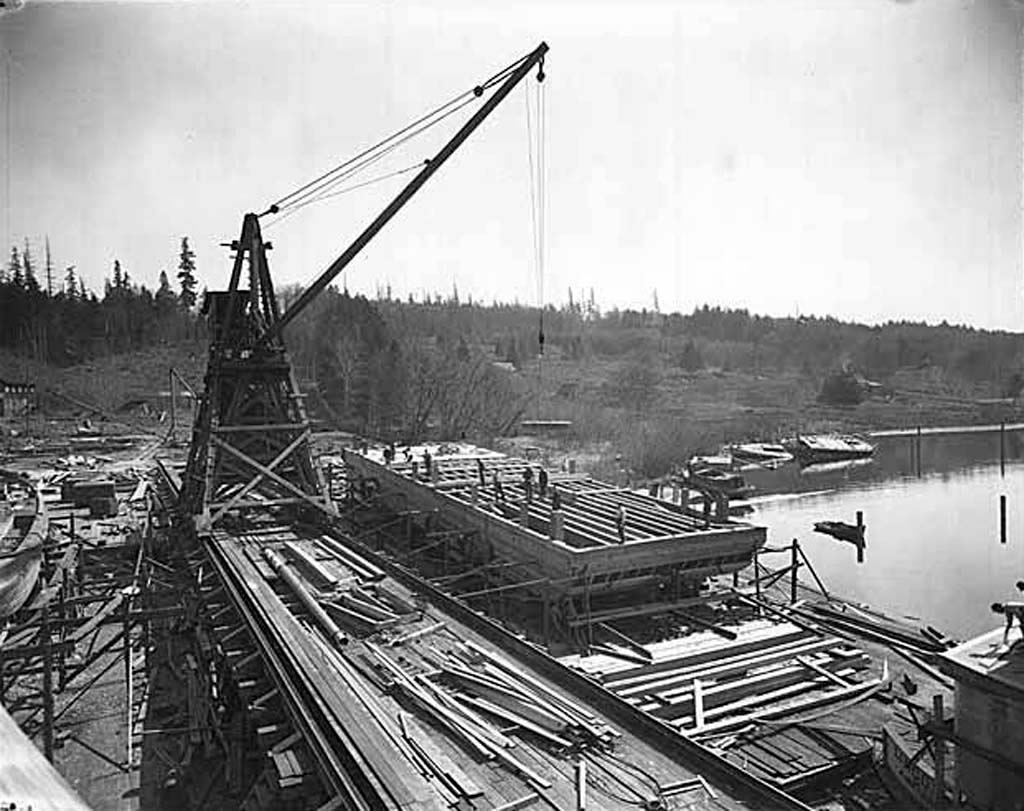 During World War II, the Lake Washington Shipyard, located where Carillon Point is today, brought thousands of workers into the area. Interestingly enough it is where the ferry MV Kalakala was built.  After the war, Kirkland began backing a plan to store decommissioned Navy vessels at the Houghton shipyard location.  Houghton residents were surprised and outraged that their neighboring city would back a plan to bring in old ships to clutter and pollute the Houghton waterfront.  When Kirkland proposed annexing Houghton in 1947, Houghton residents not only defeated the annexation vote; they banded together and voted to incorporate the City of Houghton.  The two cities coexisted side by side for another 20 years.  By the mid-1960's, Houghton had its own library, police and fire departments, and a city hall.  Although running a city was hard work, Houghton at least had control over its own development.
The Community Council Law
In 1967, a new state law (the Community Council Law) allowed for the smaller of two merging cities to form their own Community Council.  this council would have disapproval (veto) power over land use decisions that affected their community.  After much negotiation and several votes, Houghton and Kirkland voted to consolidate in 1968.  Houghton became the first community in the state of Washington to have their own neighborhood council.

In 2022, the Washington state legislature, with full support of the Kirkland City Council, passed HB 1769 which sunset all Community Municipal Corporations such as the HCC. The HCC was formally terminated as of July 9, 2022.
Houghton Community Council and Houghton Neighborhood Association
The Central Houghton Neighborhood Association (CHNA) formed in September 1990, is a non-profit association of neighbors who want to preserve and enhance the character of Central Houghton. While we were often confused with the Houghton Community Council (HCC), we are a separate group and operate with different roles, rules and activities. Also, although CHNA gets its name from the city of Houghton, our borders do not include all of the original city area. The Lakeview neighborhood to the west and portions of the Bridle Trails neighborhood to the east of CHNA are also part of the former Town of Houghton; hence the designation as the Central Houghton neighborhood.